Crystal Quartz Hoopz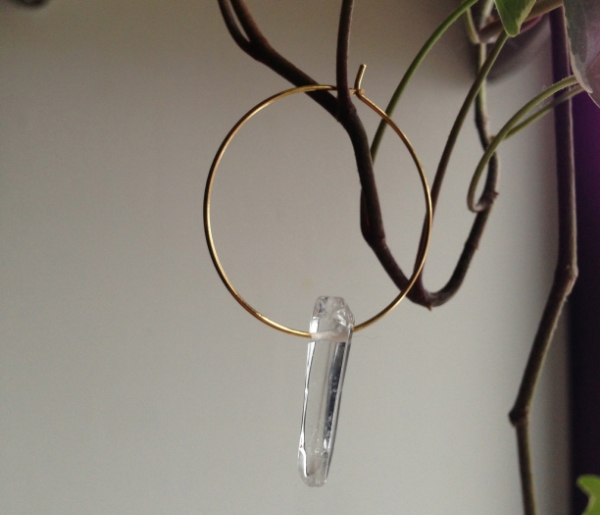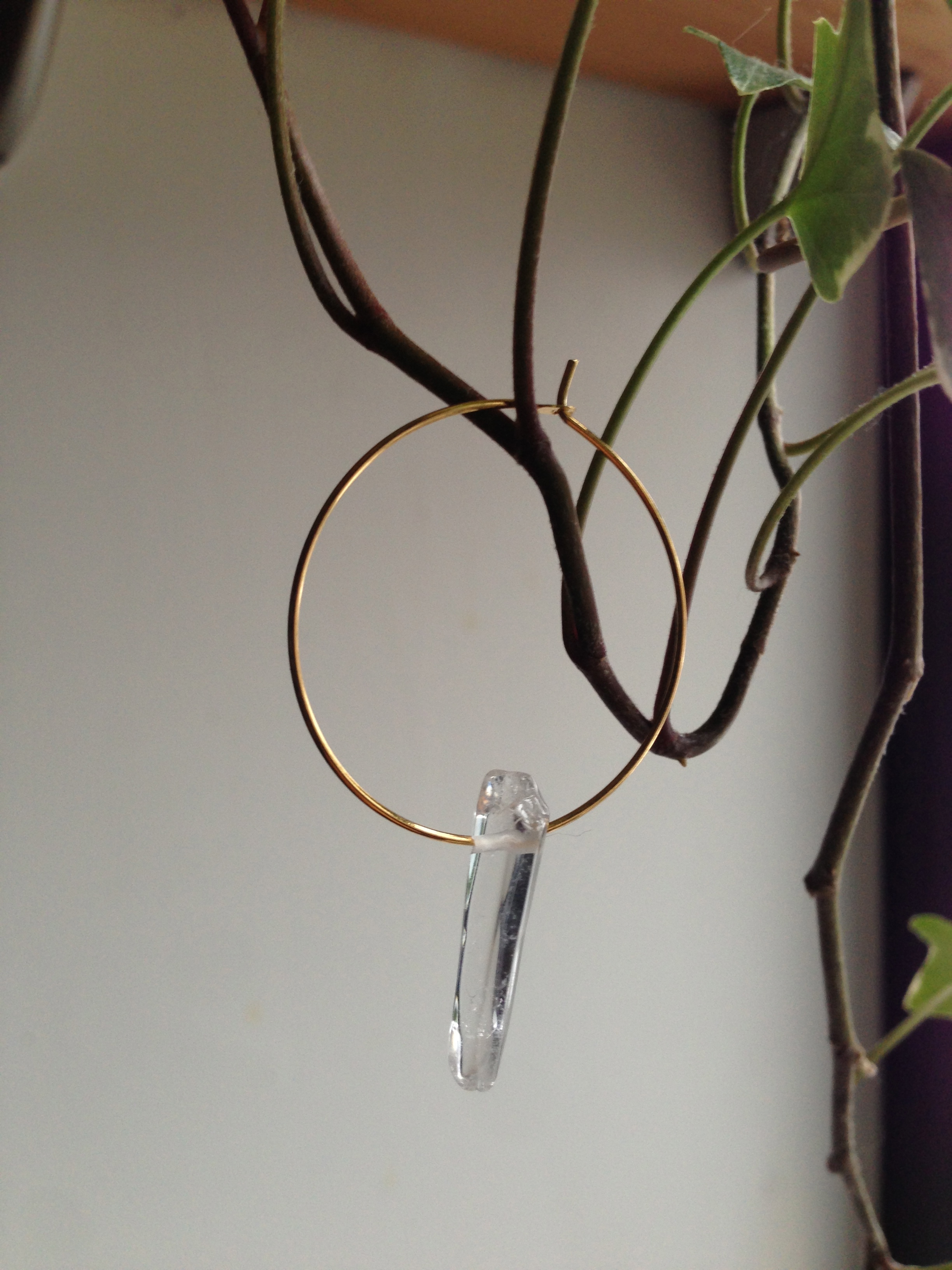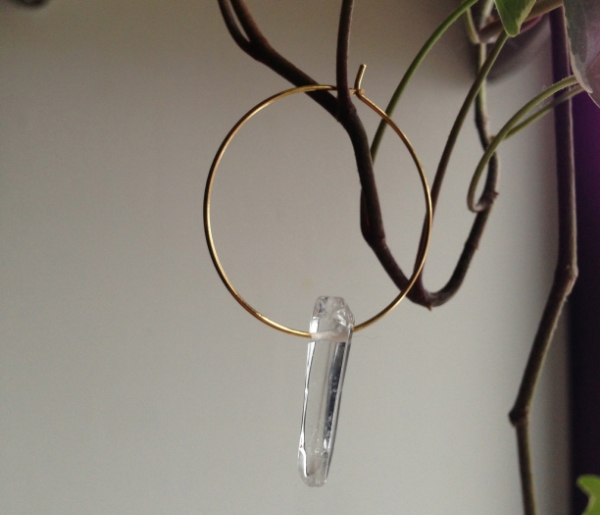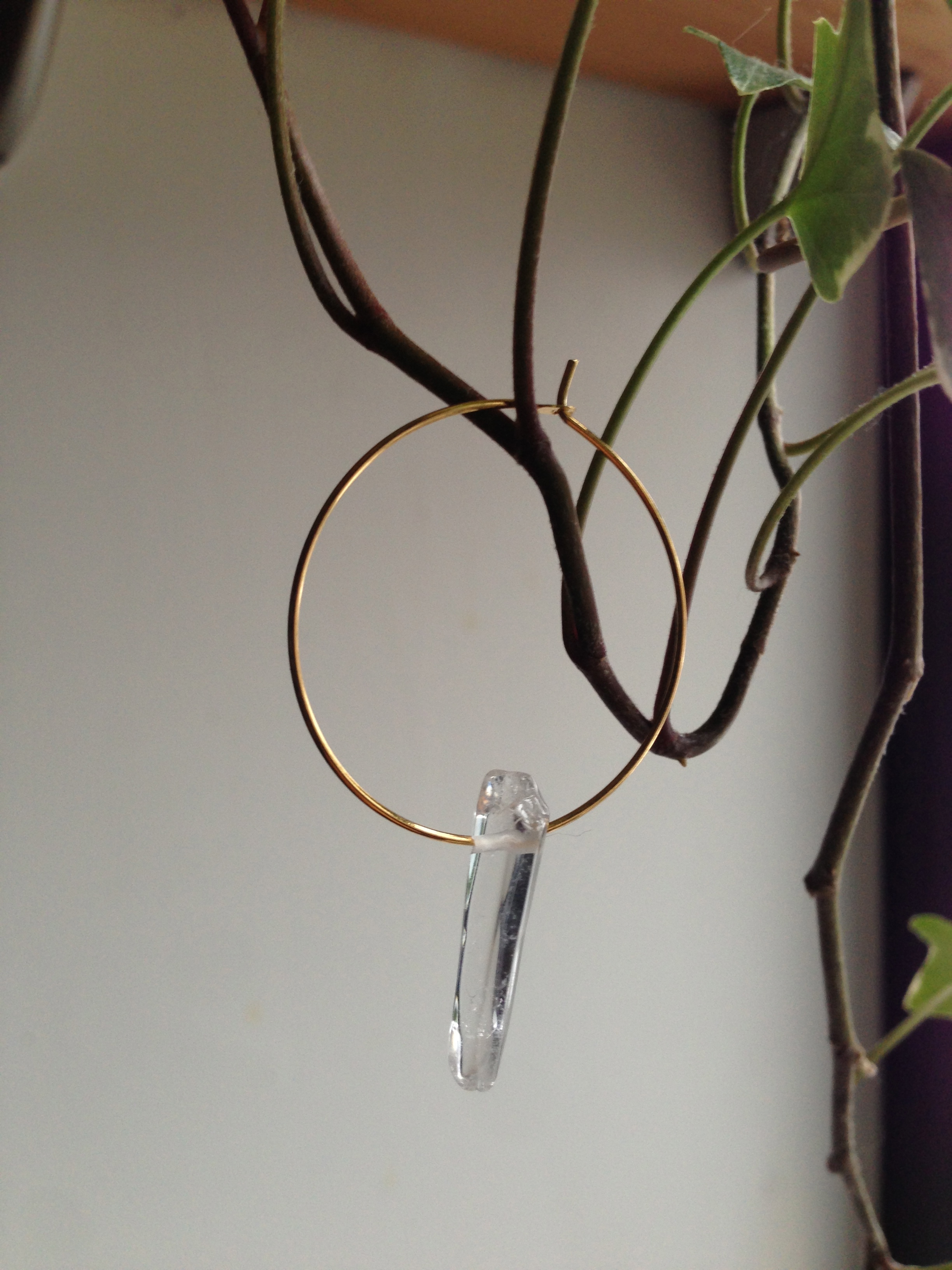 sold out
Crystal Quartz Hoopz
** Sale price for one single hoop with two quartz wands to be worn individually in a non-pair.
Typically, pairs include one hoop with two crystal quartz wands and the second hoop with just one crystal quartz wand.
Crystal quartz wands threaded onto a delicate 14K Gold plated hoop. Gold plate over copper base with lacquer finish. Crystal Hoopz can be worn individually or in a pair.
** Due to the unique nature of each quartz piece, pairs may not be identical to as pictured.
Clear quartz is known for it's awakening properties. Transmitting energy through all Chakras, clear quartz is an excellent crystal for meditation and clarifying though processes. It connects tot he higher self, removes negativity and is programmable to allow access to your spirit guides.